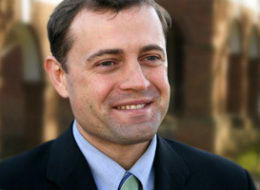 EDIT

: A commenter notes that the organizers
have canceled
the planned burning of the Pelosi and Periello effigies because of "liberal blogs". Said one of the organizers, "I'm disappointed that the story got out of hand and people misinterpreted something we thought would be a little historical lesson. They made people believe that we were committing an act of violence.
"
We can't make
this stuff
up:
In a move sure to spark controversy, the Danville TEA Party will close their "Fired Up for Freedom" rally by burning Rep. Tom Perriello and House Speaker Nancy Pelosi in effigy in response to the passage of landmark healthcare legislation in the U.S. House of Representatives.

The event is being held Saturday at 5:30 p.m. in Blairs, VA at the corner of U.S. 29 and E. Witt Rd. and is open to the public.
That'll learn 'em to socialize health care!
Also, the first line of the article is priceless: "spark controversy". Ha ha.
Next time
: Tea party effigy burner lights self on fire, needs government assistance to help pay medical bills.
Related:
Danville Tea Party to Burn Representative Tom Periello in Effigy
[Star-Tribune]